Hopping Herps!

We saw a lot of frogs and toads, most of which we did not identify visually. However, I did photograph two new species for me. I found my first Oak Toad on the road immediately after a rain. Alison, Misty, and Lisa were riding with me at the time. Lisa was our youngest attendee. Sightings of snakes were slow so I stopped upon seeing a small toad on the road. Lisa used a small butterfly net to catch the toad. I figured it was just a young Southern Toad. Lucky for me, Lisa wanted to take it back to camp. Later, when photographing it, I realized it was an Oak Toad, a species which I had never found before.

Win brought a Squirrel Tree Frog back to camp for show and photographing.

We heard many frogs and toads singing in the swamp and water filled ditches, including Southern Toad, Oak Toad, Eastern Narrowmouth Toad, Ornate Chorus Frog, Southern Chorus Frog, Little Grass Frog, Gray Tree Frog, Green Tree Frog, Squirrel Tree Frog, Bronze Frog, Carpenter Frog, Bull Frog, and Pig Frog.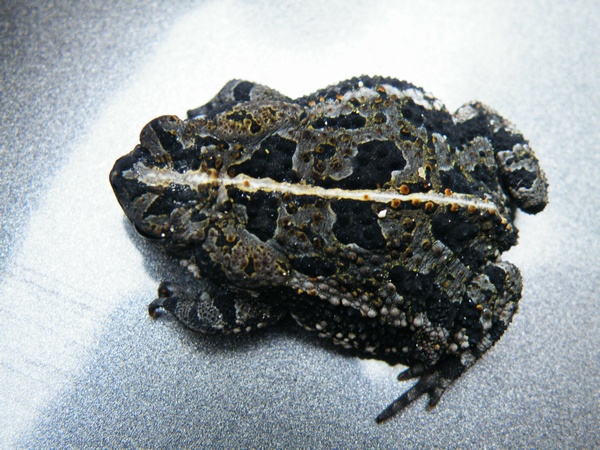 Oak Toad, Anaxyrus quercicus