In early September my wife and I spent several days visiting with a cousin at her beach house at Garden City Beach. It was a wonderful vacation. I spent much of my time photographing coastal birds. On the causeway at Huntington Beach State Park, I was fortunate see a Mink. I was able to get a decent photo of the Mink as it moved along the water's edge.

During the beach stay, I snapped hundreds of images of herons, egrets, ibis, gulls, cormorants, and shore birds. On the marsh boardwalk at Huntington Beach State Park, a juvenile Rail was especially cooperative with photographing.

Back home, I photographed many plants and arthropods. I think one of the most beautiful butterflies is the Long-tailed Skipper. One of the weirdest creatures is the Ambush Bug.

On September 25th, I attended a SCAN fieldtrip to S.C. Native Plant Society's Lisa Matthews Memorial Bay in Bamberg County. This area is expecially noted for its population of Canby's Dropwort.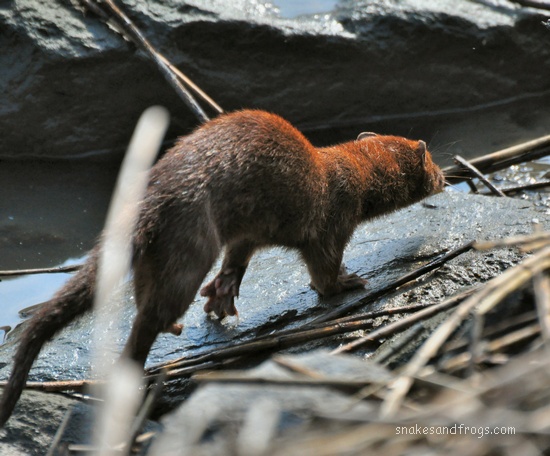 Mink at causeway