February continued the cooler than normal temperatures; precipitation was sufficient but not as heavy as the last few months. I continued to spend much of my outdoor time photographing birds. On my bird website, I posted images of the Pine Warbler, Tufted Titmouse, Pileated Woodpecker, Brown-headed Nutchhatch, Golden-crowned Kinglet, and Hooded Merganser. I made some of the images on a visit to Greenwood State Park.

Win's birthday, February 11th, was a nice mild day. Snow began falling the next afternoon. On the morning of February 13th, we looked upon a beautiful panorama of snow covered landscape (right). The snow was very dry. This was Wolf's first experience with a substantive snowfall. We all had a wondertime in the snow (below). I was able to make a beautiful image of a Mourning Dove sitting on a snow covered limb.

The snow began melting in the afternoon and most was gone by the next day.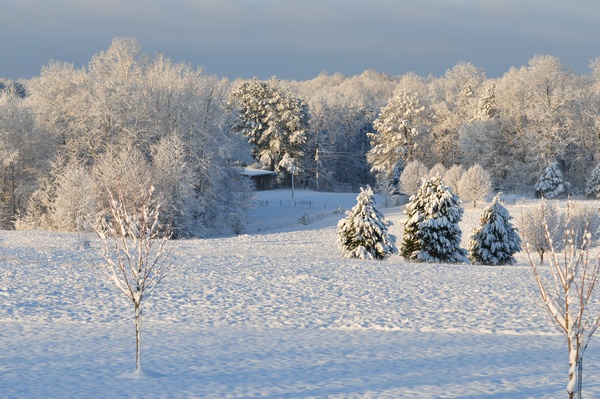 Ocoee Springs, February 13th, 2010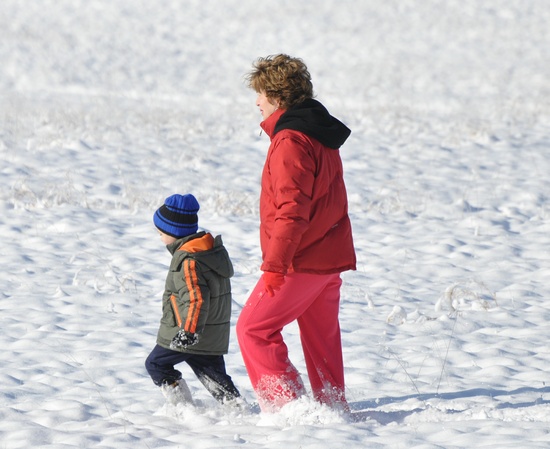 Wolf and Cicie take a hike


During February I spent considerable time working with the Education Committee of the South Carolina State Park Service's All Taxa Biodiversity Inventory (ATBI) intiative to develop a mockup website. On February 27th, the mockup was presented at the ATBI's Annual Partners Meeting. We hope to have the website online soon. When operational, the website can be found at www.scparksatbi.com.

The ATBI is planned as a long term project to gather data about the flora and fauna found at state parks. This information will enable the State Park Service to make better management decisions. Professional scientists and knowledgeable amateurs are being sought to assist in the project. Questions/comments pertaining to SCSPS's ATBI may be directed to atbi@scprt.com.
Herp observations are still limited by the weather. Upland Chorus Frogs can be heard calling from most any woodland or pasture wetland. So far I have not heard the Spring Peepers or American Toads singing. We had a few warmer days at the end of the February when the Southern Leopard Frogs began chuckling. I wonder why the Peepers and American Toads have been so late to begin calling. I have not seen any snakes about, but I have seen basking turtles trying to soak in warmth and a few Green Anoles moving about.