On October 21st, Win found an AOR large black-phase Eastern Hognose Snake (right). He also brought home a baby Eastern Rat Snake that someone had brought to his office. Hope brought home an Eastern Worm Snake that she had found while working.
On October 22nd, I presented a program on nature photography to the Laurens County Photo Club. Win attended the meeting also. We took the Hognose and Rat snakes to let members photograph. The Hognose cooperated with a good death performance.
The little Worm Snake had an exceptionally long, sharp end-of-tail point which looked very much like a stinger (below). I expect the myth of a stinging snake had its origin in such an erroneous assumption. The snake's point is just skin, not a venom delivery system.
End-of_tail point on Worm Snake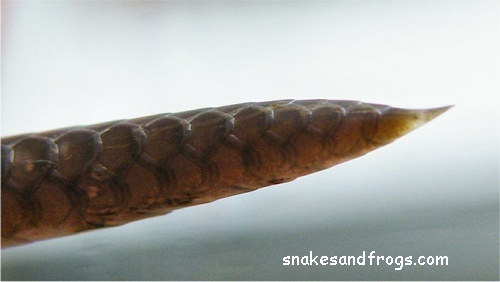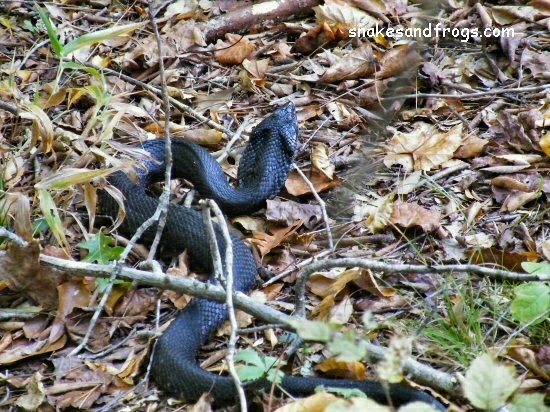 Eastern Hognose Snake showing neck spread